ActiveJet with new awards from PC World
PC World has published results of another test of replacement printing supplies. This time the test included toner cartridges for HP and Brother printers. The monthly awarded ActiveJet products with the titles of "Best Purchase" and "Best Efficiency".
The champion of profitability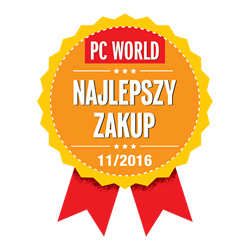 In the category of replacement cartridges for HP printers, ActiveJet's ATH-83N toner product turned out to be the champion of profitability and earned the "Best Purchase" seal. The product has been acknowledged not only due to its attractive price but for its perfect and continuous quality of printing as well. The ActiveJet toner reduces the cost of printing to mere 0.03 PLN per page, fully justifying its top rank in its class.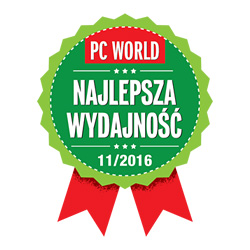 Just like the original
Among alternative printing supplies for Brother printers, another ActiveJet product tested has stood out for its impressive efficiency. The ATB-2320N toner cartridge yielded more than 2,300 pages, rendering excellent contrast, sharpness and durability on each page and earning the justified "Best Efficiency" seal. Its additional advantage is its printer-friendliness and performance equal to that of the original OEM toner.
"I am certainly extremely happy with the titles received by the ActiveJet products. Each and every award of this kind is of great value for us, as it confirms that our strategy has been the right one" said Rafał Ornowski, ACTION S.A. Management Board's Representative for the ActiveJet brand "The source of the ActiveJet brand success lies in the combination of modern technology, efficiency and high quality of the ink, which ensures our customers get the highest and constant quality of printing.