ActiveJet AH-703BR toner cartridge was doubly successful in the quality and performance test carried out by PC World. It was acclaimed the most efficient toner cartridge on the market. Additionally, it was awarded the title of the Best Purchase. All products featured in this study were thoroughly tested by independent experts.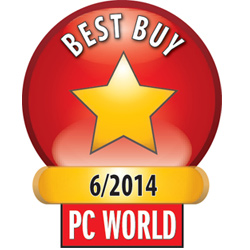 The editorial staff of PC World tested as many as 12 models of alternative consumption materials to one of the most popular Brother and HP printers on the market. ActiveJet AH-703BR for the HP device earned recognition for printing the largest number of pages at the lowest cost (only 0,05 PLN for one page) and for printout consistency. What is more, clear labelling of the package and the accompanying installation instruction made it possible for a quick and seamless work with the product. As a result, the model became the winner of the ranking.
"ActiveJet is one of the best tonner brands on the market and this is why we are successful in industry tests. We care about the quality of our products and maintain it at a very high level. Our ambition is to continue to work on its improvement. Customer satisfaction translates into ours, and the numerous awards prove that ActiveJet is in fact the 'best purchase' in its category," said Rafał Ornowski, BoM Representative for the Brand at ACTION S.A., the owner of ActiveJet brand.
For more information on the test, please check PC World No. 6/2014.