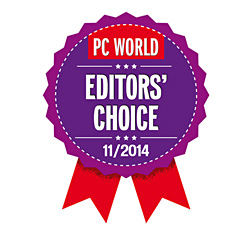 ActiveJet, the leader on the market of alternative consumables, has once again been awarded in the PC World industry test. This time, the prestigious title of "Editor's Choice" was won by the ATB-1030N model, which is compatible with Brother laser printing devices.
Of the six products which underwent detailed testing, the editors appreciated the ActiveJet product primarily for its above-average quality, which is most similar to its OEM counterpart, high performance, as well as trouble-free operation. Appropriately suited packaging, clear information and instructions, as well as durability of the cartridge are also not without significance. The tests were conducted on the Brother HL-1110E multifunctional laser printing device.
&ldquo Our products have an excellent reputation among independent experts. We are pleased that the editors of PC World magazine have again appreciated us. For customers, this is the best proof of quality and reliability of ActiveJet's consumables. We take care of all products at every stage of their production and submit them to numerous tests, all in order to choose only the best quality solutions, " comments by Rafał Ornowski, Action Management Board's Representative for the ActiveJet brand.
Last year's edition brought ActiveJet two honours: "Editor's choice" for the AH-301BRX ink to the HP printer and "PC World's Best Buy" for the AB-985BN model of cartridge for the Brother printer.
* OEM names have been used for information purposes only.