ActiveJet with new awards from PC World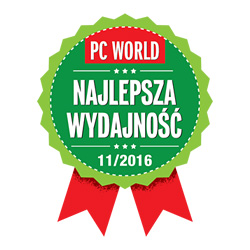 PC World has published results of another test of replacement printing supplies. This time the test included toner cartridges for HP and Brother printers. The monthly awarded ActiveJet products in both categories with the titles of "Best Purchase" and "Best Efficiency".
Just like the OEM part
Among alternative printing supplies for Brother printers, another ActiveJet product tested stood out for its impressive efficiency. The ATB-2320N toner cartridge yielded more than 2,300 pages, rendering excellent contrast, sharpness and durability on each page and earning the justified "Best Efficiency" seal. Its additional advantage is its printer-friendliness and performance equal to that of the original OEM toner.