PC World editors choices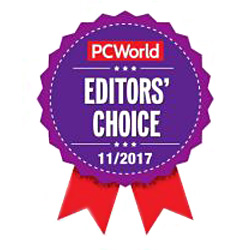 Activejet has once again proved its status as a leader in the alternative consumables market. At the latest test of replacement toners for HP laser printers, carried out by the PC World editorial staff, the brand won the "Editor's Choice" award.
The winning product, namely the AH-226N toner, excelled in the quality of printing powder and total scrub resistance. Equally important was its efficiency: with one of the lowest printing medium weights, the Activejet toner enabled printing of as many as 3,386 pages. Similarly, the experts testing the toner appreciated its use-related aspects, such as the inclusion of a detailed installation manual in the packaging and five-year warranty granted by the manufacturer.