The Best Performance 2017 for Activejet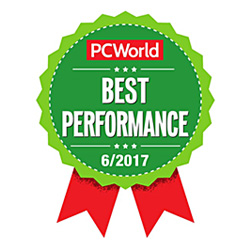 The editors of PC World magazine have once again performed the great test of alternative cartridges for inkjet printers. This time the staff included an analysis of advanced printing heads intended for HP devices. Again ActiveJet has again been named the leader of this market, distinguished for its "Best Cost-Effectiveness" and "Best Efficiency".
"Being the best in an independent test conducted by industry experts is an extraordinary distinction for our brand, and a confirmation that the market recognises the effort we put into manufacturing our products", says Rafał Ornowski, ACTION S.A. Board Representative for Brand Management. "These types of comparative tests not only identify market leaders, but also verify the marketing narration of various manufacturers, which is often very different from reality. This gives customers access to objective information about the real quality and efficiency of the products available on the market", he added.